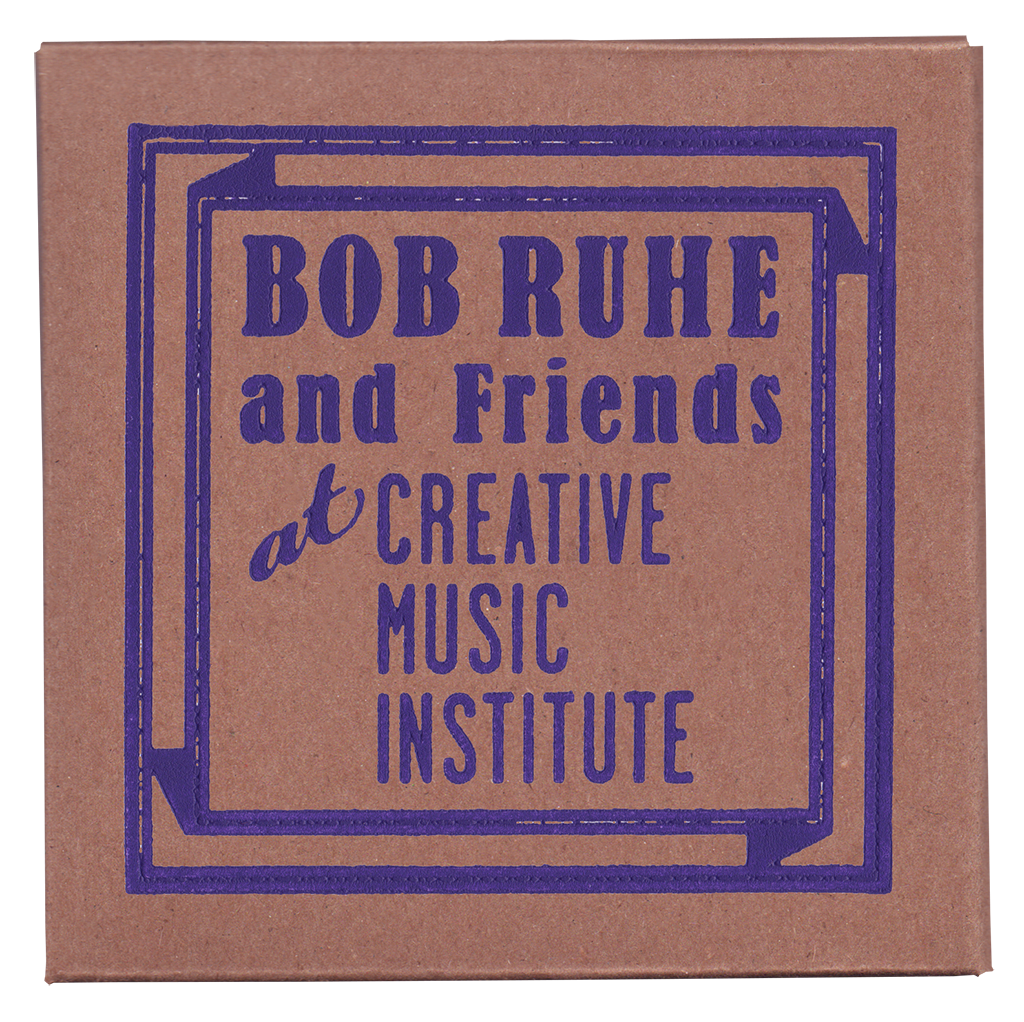 Writing, arranging, recording, and producing an album of original songs can take a lot of time.  For Bob Ruhe, John Lahovski, and Dylan Weiant of CMI, the project, Bob Ruhe and Friends at Creative Music Institute, took over a year to record and produce. It will be released to the public on May 30th 2019. Bob studies keyboard, guitar, and songwriting at CMI. John is CMI's founder and an experienced, multi-talented instrumentalist, who trained at Berklee College of Music. John plays guitars and other stringed instruments, plus bass and drums on the CD. Dylan is the producer and recording engineer of the project. A former CMI student and now an instructor, he added numerous keyboard and voice parts throughout the album. He is interested in the production side of the music business. 
Bob is no stranger to songwriting. Throughout his life, he has recorded seven CDs of original songs. This time, Bob wanted to take a new approach. With John and Dylan's help, they created something totally different than what Bob had done before—a different sound, with more sophisticated arrangements, and the use of a wider range of instruments. 
This studio-recording project is also a pilot program for a new service that will be available at Creative Music Institute. It began when CMI students expressed interest in furthering their abilities in the areas of production, recording, mixing, and playing and singing. Bob's project included students ranging in age from 12-70. Rather than record the project in a home studio as he did in the past, Bob wanted to work with Dylan and John to search for new ideas and a new sound for his songs. He decided to make it a collaborative project, using everyone's diverse musical interests and talents, to see what could be created and, to find out if the end result would please a wide range of musical tastes. The overall response to the CD has been positive. Bob's friends and family were surprised when they first heard it. They first said "It didn't sound like Bob," but he says they told him they liked the songs and the new sound.  
The CD includes spoken word introductions to each song, a technique suggested by John. John explains, "Bob is an amazing storyteller and each song has an interesting story behind it. Bob tells us what he was thinking about when he wrote each song to help us capture the meaning of the lyrics."  
We wanted to show off the skills that CMI clientele have developed and to provide musical experiences to the younger and less experienced CMI students. Bob also says he wanted the opportunity to work with musicians at the level of John and Dylan. He had used more sophisticated recording studios to mix the recorded tracks on previous CDs, but he believes that the equipment at CMI did a great job, and Dylan was very skilled at recording, mixing, and producing the finished product.  
Jack Myers at Gigbatch produced the CD cover and insert which credited all the participants.  Jack is CMI's Art Director and teaches music and creative process theory. Don Catona, a friend of Bob's and former student at CMI, played guitar on two of the tracks. 
Bob continues to write songs and is thinking about another CMI recording project. He would like to include more CMI students on his next recording, including using more female vocalists. 
Gaby Sukop 
CMI Music News
The CD is available for purchase at CMI for a cost of $XX and can be downloaded at www.[downloadlink].com