Growing up as a part of 90's skateboard culture, music and the atmosphere it created was always a part of guitarist Kyle Warner's life. Inspired by the tracks that he and his friends would use in skate videos that they put together, the artist caught onto the idea of creating his own, unique music. With a unique perspective on creativity and describing himself as "a creative," Warner views music as both an art form and a way of life that he uses to speak to audiences and seek understanding. Throughout the past year, Warner has worked to develop this style and has released a full EP on YouTube, accompanied by two music videos. 
Reaching an Audience 
     Initially inspired by bands like My Bloody Valentine and The Velvet Underground, Warner first began working with music in 2013 as he found himself drawn to the heavy, emotional sound of shoegaze rock. After graduating high school, Warner picked up the electric guitar and hit the ground running as he challenged himself to emulate the sound that he loved so much. With days spent learning both the basics of guitar as well as about himself as a musician, Warner's experiential approach to self taught music became a defining part of his foundation and learning style. However, as he moved on to play shows and with other artists, he found that it was difficult to communicate the concepts that meant so much to him. "When I first started I [used dissonance] a lot. I started realizing that when you're playing music to an audience [it's] like you're playing tennis," said Warner. "If you're just whacking the ball at them and they can't hit it back, they can't receive what you're playing [and] just basically playing wall ball." Soon realizing that his message was not being received as intended, Warner began to make changes to his approach. "I felt like I was too dissonant, I didn't really care about making things harmonious so I [eventually] strayed away from that because I started caring more about the audience understanding what I'm getting across rather than being confused," said Warner. 
The Desire for Understanding 
     Defined by a desire to be understood, Warner's music and love for the craft is seen through his projects. As he describes his motivations for his involvement with music, the artist repeatedly returns to the idea of self discovery and expression that are unlocked through creating music. "I feel like overall as humans we have so much depth to ourselves and there's this constant struggle of showing that depth to another human being, even though we all share [that depth], which is very paradoxical,'' said Warner. "You would think if everyone has [that depth] then it'd be really easy to express, but it's probably the one of the hardest things to do; because music opens up that door where someone is willing to listen on multiple levels with emotion with thoughts with ideas, it makes it more accessible to express to another human being." 
     As he continued to grow as a musician, the disconnect from audiences paired with a desire to fine tune his skills pushed him to seek help from traditional guitar lessons. Finding friction between his incredibly individualized learning style and other teachers' "one size fits all" curricula, Warner often switched back and forth between lessons and flying solo until he found Creative Music Institute. "I first started [at CMI] in 2015 because I basically hit a plateau," said Warner. "I had that punk mentality like 'I'm gonna do it my own way,' and then after a while I knew I needed help." Turning up at the CMI studio with a CD he made after being recommended by a friend, Warner was met with nothing but encouragement, support, and specialized training that allowed him the freedom to indulge his creative spirit. The staff at CMI understood his dream and what he needed to achieve it, and worked with him to create a forgiving and flexible plan.  
     Warner's constant connection with original music set him apart from other musicians at his level, as he was able to get involved with playing live shows incredibly quickly. In fact, he even began to run the open mic program at a local café, King Koffee, which developed his appreciation for music's ability to communicate an emotional message through sound. Often falling into long-winded speeches between songs, Warner fell in love with the idea of imparting something on his listeners and being truly heard by the people who came to his shows.  
Evolution of his Sound  
     As he continued working on perfecting his vision of creating grungy, emotional music much like the albums that he treasured so much, Warner began to encounter obstacles in his progress that led him into a constant push and pull with music. Constantly swinging between the desire to work with overdriven distortion sounds and the idea of developing his foundations in order to make progress. "When I first started making music, I wanted to create something that was like shoegaze, but it's so much harder to make good shoegaze than people make it out to be," said Warner. "I hit a point where I felt like I was just over complicating everything, that's when I decided I should simplify and get down to the bare bones, which is a big thing that goes into [my] love-hate relationship with music." 
     As frustration built in his journey toward creating heavy music, Warner eventually reached a breaking point, and abandoned the idea of emulating the shoegaze classics he had idolized. Although he still loved the genre and how much those albums meant to him, he knew that he needed a clean slate. After selling his electric guitar and pedals at Guitar Center, Warner briefly contemplated giving up music altogether, until he was drawn to stay at the store by the acoustic guitars on display, and purchased one on that very same day.  
     As he began to play the instrument, Warner acquainted himself with how different the sound was, and allowed his own vision to change with it. Switching from overdriven electric guitar distortion to a cleaner, raw acoustic sound was refreshing, and exactly what he needed in order to rejuvenate his journey.  
Writing and Releasing EPs 
     With a greater emphasis on technique and lyric writing, the music Warner created and would later turn into his most recent EP was mellow and peaceful. It was completely different, yet still met his original goal of communicating ideas to his audiences. As weeks passed during the pandemic, Warner's acoustic guitar became an unlikely companion that transformed his apartment into a creative studio. Experimenting with softer, indie rock sounds, Warner returned to the basics and worked to develop his skills in his own way: by creating. Piece by piece, the project came together, and eventually was ready for release along with music videos he created entirely on his own.  
     Released last Halloween, the EP titled Dilemma of the Paradox Kid, was met with positive returns from listeners. Described as his best received project to date, the artist celebrated this step toward being heard by his audiences and understood by creating more music and releasing another EP Mae Star, dedicated to his sister.  
Discography 
     As of now, Warner has six released projects, several of which are available on his YouTube channel. In addition to uploads, Warner also made and released two CDs which are available for download on his Bandcamp, to which he created his own album art and designs. His current discography is as follows:  
"Carbon for Color" - Jan 9, 2015.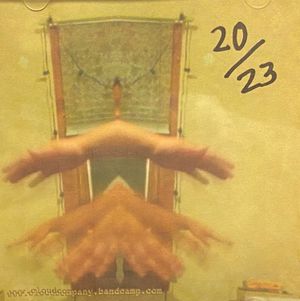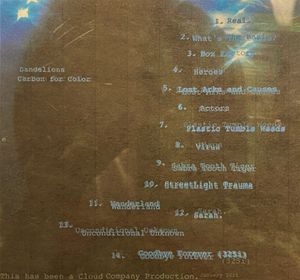 "In the Big Scheme of All Things Grand" - Feb 20, 2017.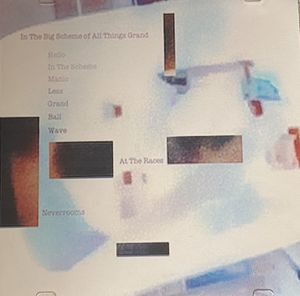 "Ideas of Reference" - Dec 14, 2018.  
"In a League of  Dying Dreams" (Part 1 & 2) - Dec 12, 2019.  
"Dilemma of the Paradox Kid" - Oct 31, 2020. 
"Mae Star" - Jun 10, 2021. 
Adithi Katikhaneni 
CMI Music News